It's a great impressive experience.
It's riding in Aso Oguni.
Oguni is small town in Kumamoto.
But Oguni has big nature I never know.
I go outside short trip and riding 1 day this time in Oguni.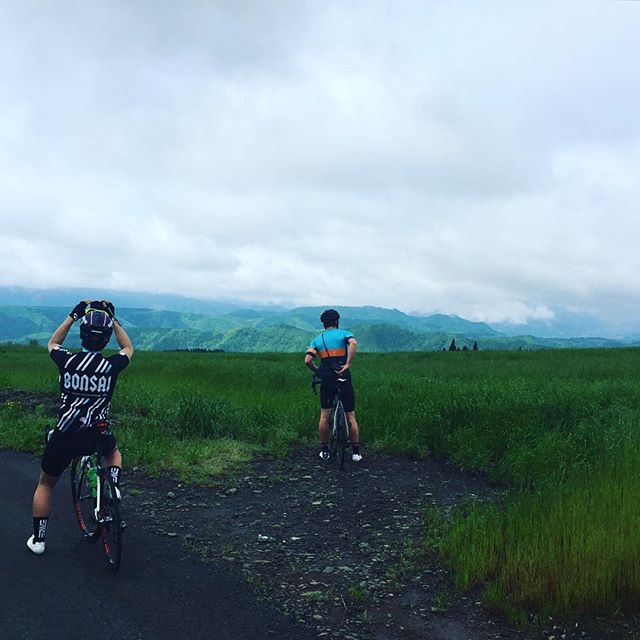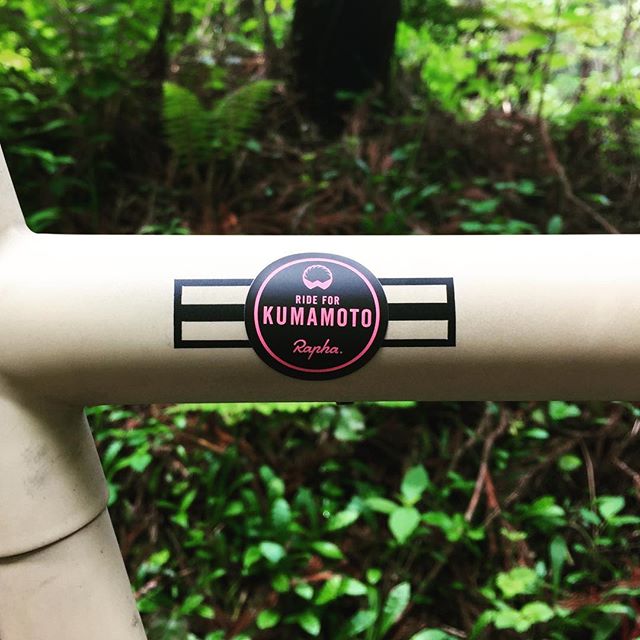 Kumamoto district was affected by the earthquake about 3 weeks ago.
Rapha Japan moves for charity of Kumamoto.
It's that collect donations and held a ride in various parts of Japan.
I was sympathetic to it.
So, I decided to ridding with
Max
and
Tetsuuuuuuji
Oguni Kumamoto.
The ride is ride for Kumamoto.
I think good to going Oguni the charity for Oguni.
Because Oguni is small town of tourism and forestry.
Please, choose Oguni if you go to traveling in Japan.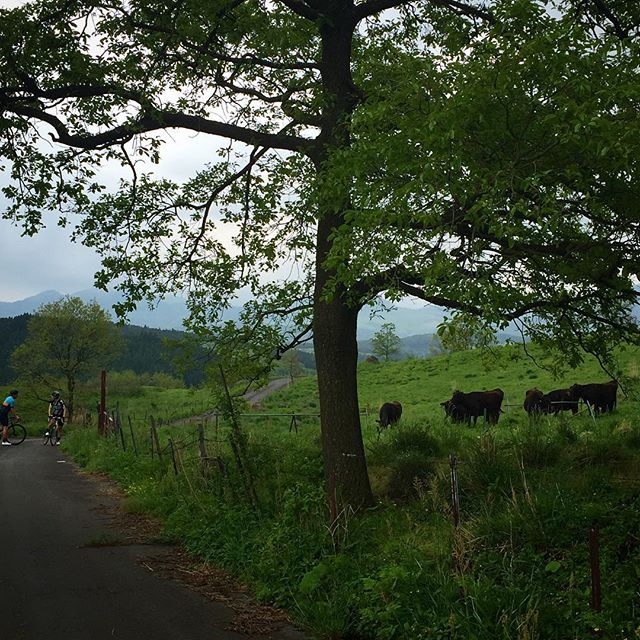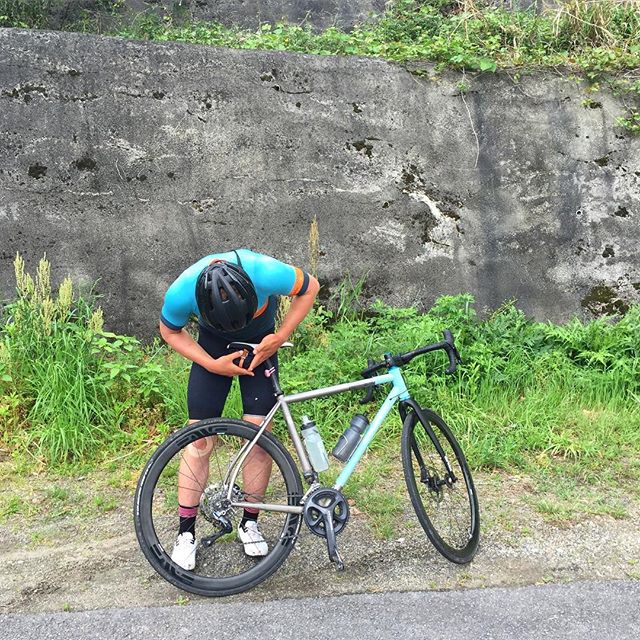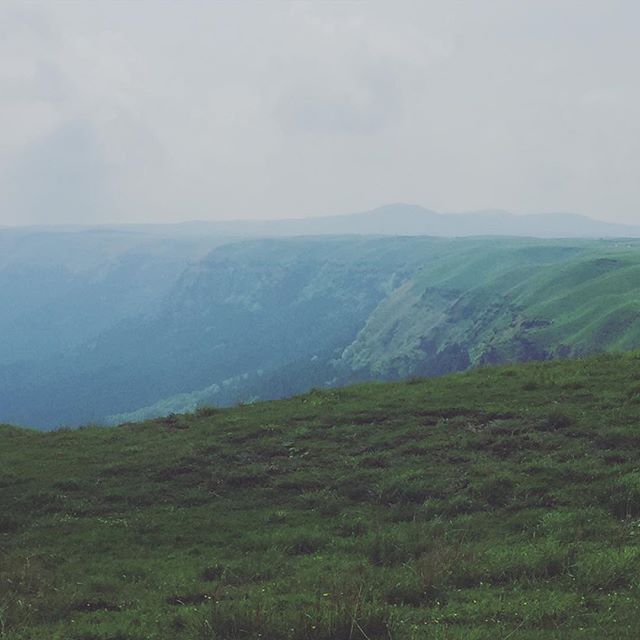 Oguni is silent place.
If you ride lonely in the place when you has scare.
But, It can feel the great nature of Aso.
There are
birds song
, my own bless and bike sounds.
You will not mind searching view point.
The nature of Aso is beautiful, magnificent, solemnity and sometimes strict.
I think that when riding a bike the feeling to become one with nature know if cyclist.
The experience to dissolve in nature yourself more than usual in Aso.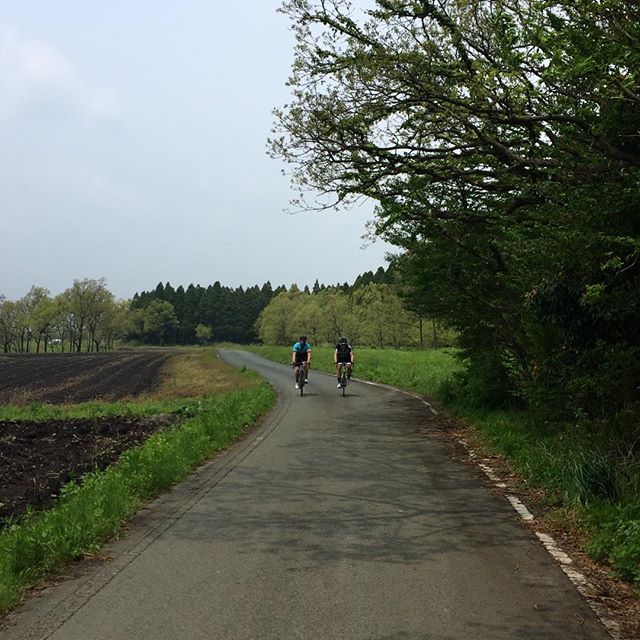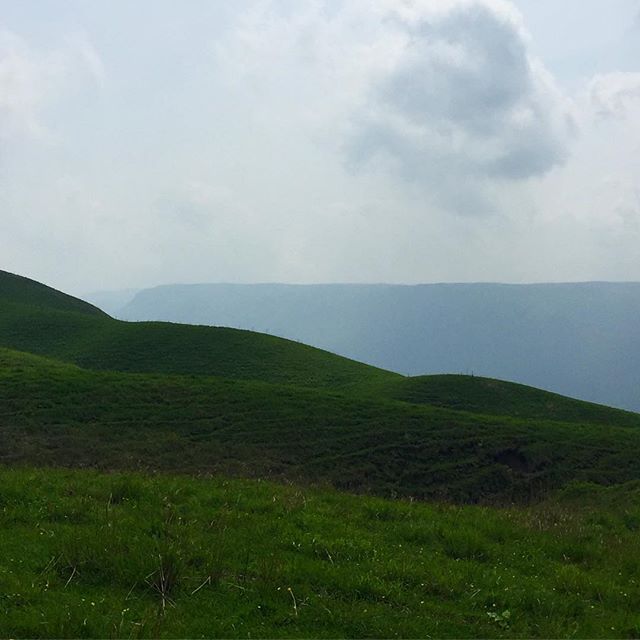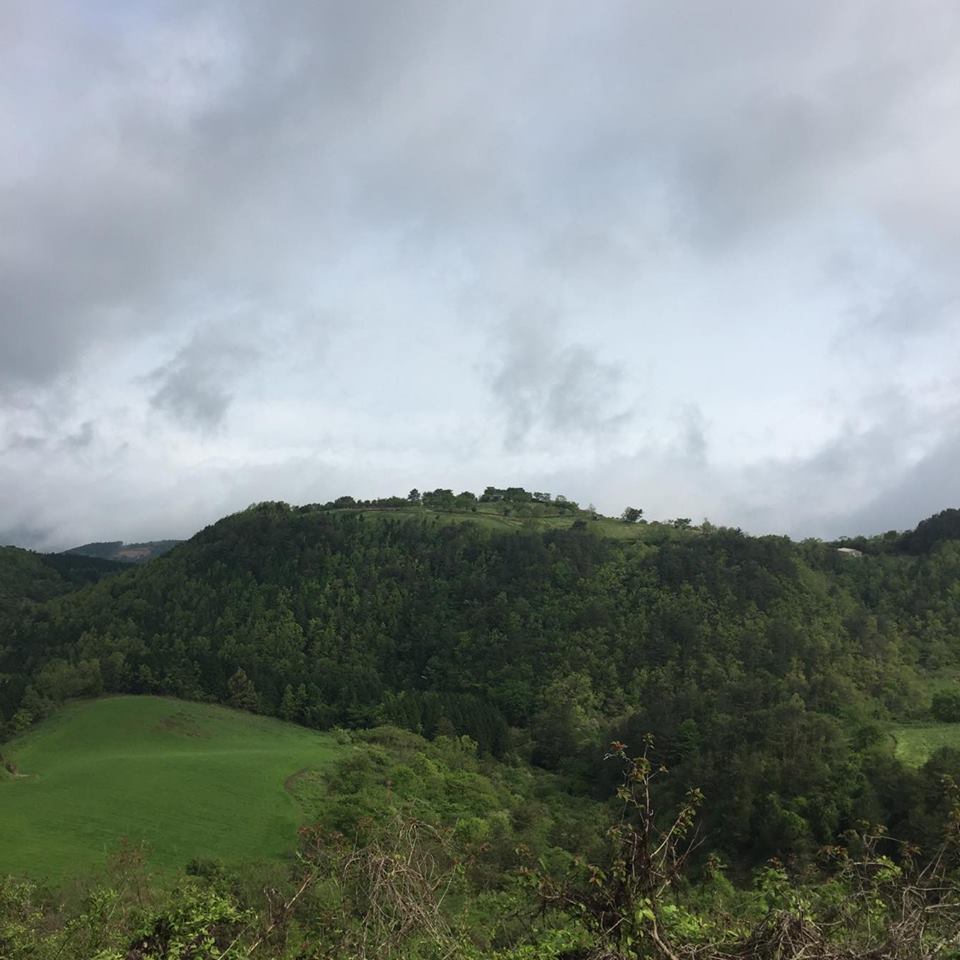 It's super gardening style in Aso.
Residents who live in this small hill seems to be trimmed this vast land to clean.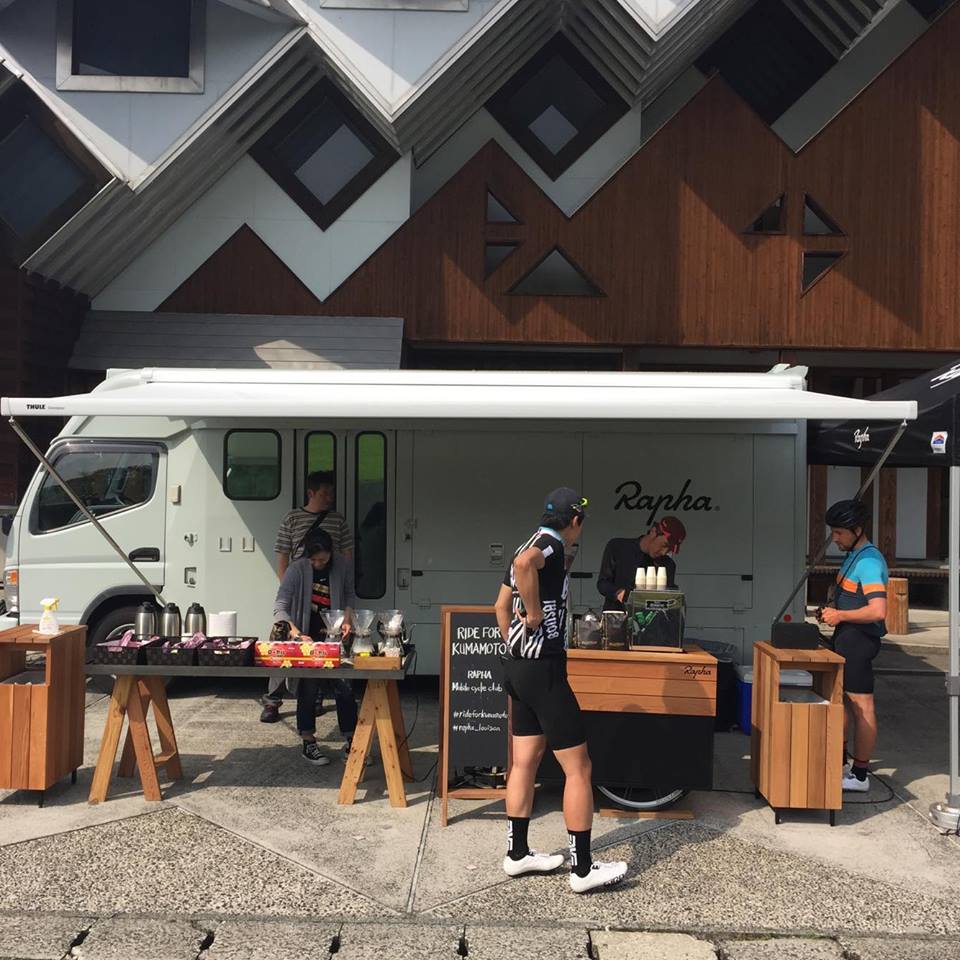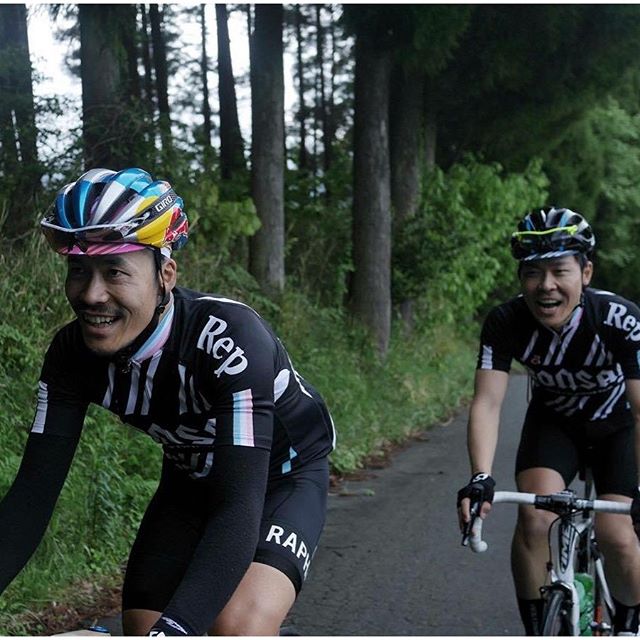 After the ridding smile take a soft cream!!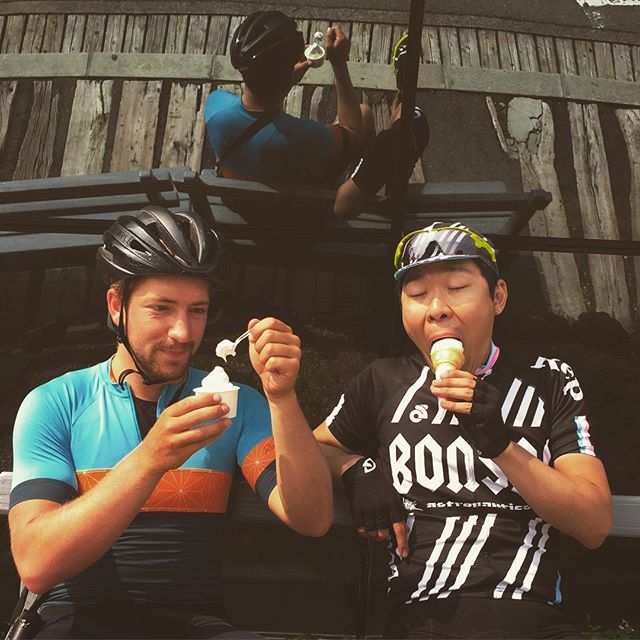 The Gear
My choice today is "Racing Machine" Indyfab Shark.
The model is for lightweight and faster.
It's a match for route and the bike.
Main component is SRAM Red, But It's light blue customized.
ENVE 2.2 wheels are so nice.
Don't forget two tubes, many patches, two bottles, small pump and etc.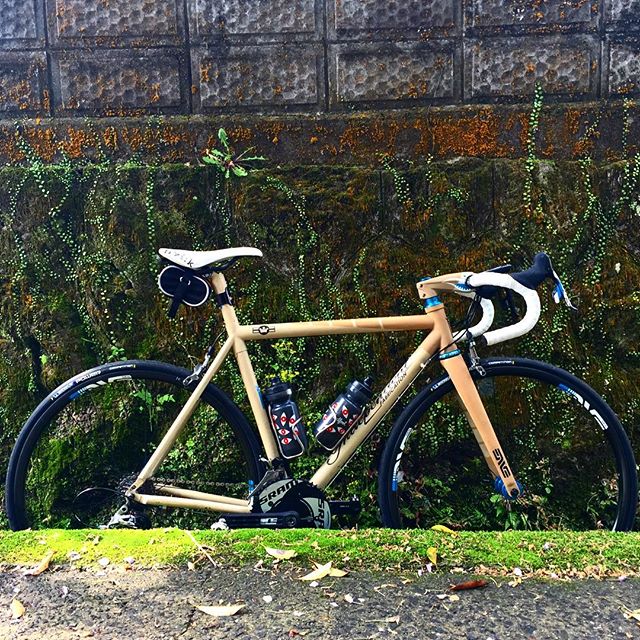 Pick Up
I am conservative for bike.
So, I think It should be conservative for bike tires.
But, I changed tires before the ride.
It's exactly.
It's Michelin new.
tires the name is "POWER" for Disc brake road bikes.
But, It's bad catch, Let's use for riding on normal road bike.
The tire realize the high levels smoothness, stiffness and road grips.
It's next levels, I think so.
I choose Power Competition this time.
If you ride more gravel route when you should choose Power Endurance.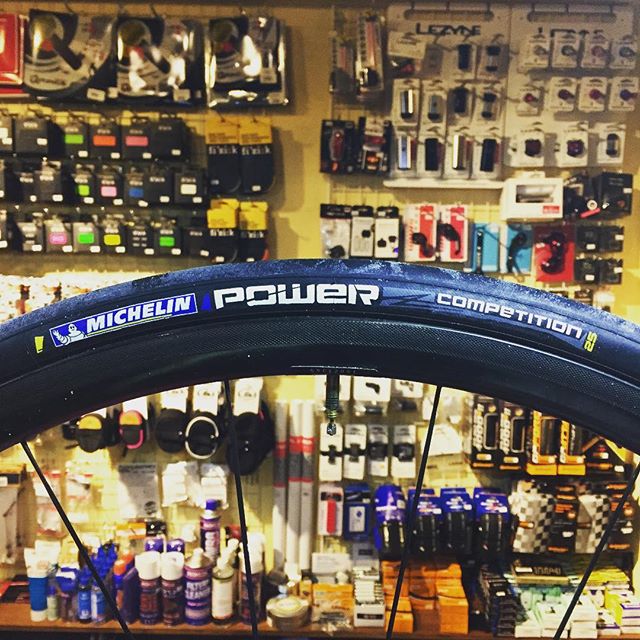 Recommend
Hotel
It's very famous Onsen place in Aso area.
Also,
Izumiya
has great Onsen.
The hotel is beautiful river side.
The sound is good, room is nice.
Hospitality is ever priceless.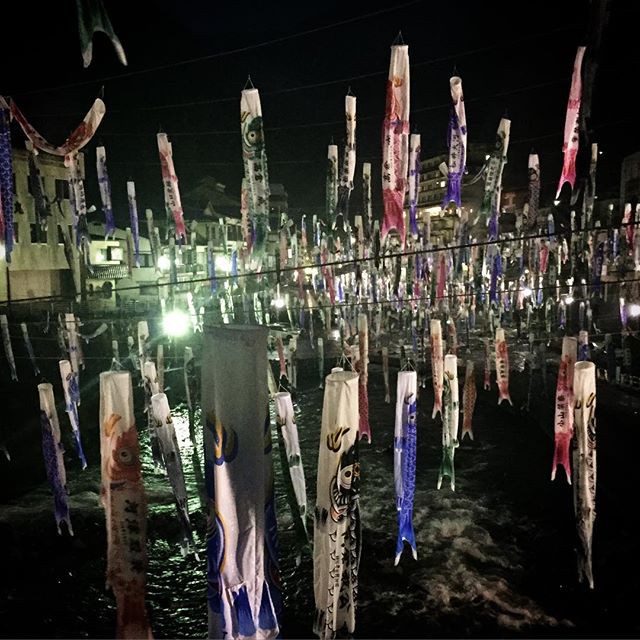 If you ride in Oguni.
You should be tea time at
Tea Room 茶の子
when you down hill route 212 from Aso "Milk Road".
Tea room 茶のこ master
Matsuzaki-san
is Cyclist.
He is very kind for cyclists.
He tells me good tavern Izakaya.
The name is "Manma".
It's recommend for dinner after the ride.
Link
More Story ☞
http://www.terasu.co/
More Aso photo ☞
http://atsushitanno.blogspot.jp/
If you need learning the route of Aso ☞
http://www.atsushitanno.com/
If you need a rental bike ☞ Tell him
https://www.instagram.com/yuichi_0222/
このブログ記事を日本語に ☞ 
http://astnastn.exblog.jp/d2016-05-07/
こころにはいつも自転車とリスペクト
盆栽自転車店です
■住所 〒151-0051 東京都渋谷区千駄ヶ谷4-11-8 1F
■OPEN ~ CLOSE
08:30〜17:00 Cafe(Weekday) 
10:00〜17:00 Cafe(Saturday & Sunday)
13:00〜21:00 Cycle Works
■Wednesday is every closing
■AD 151-0051 4-11-8 Sendagaya Shibuya Tokyo
■WebShop
http://bonsaicycleworks.com/
.